Learn One New Thing
Posted: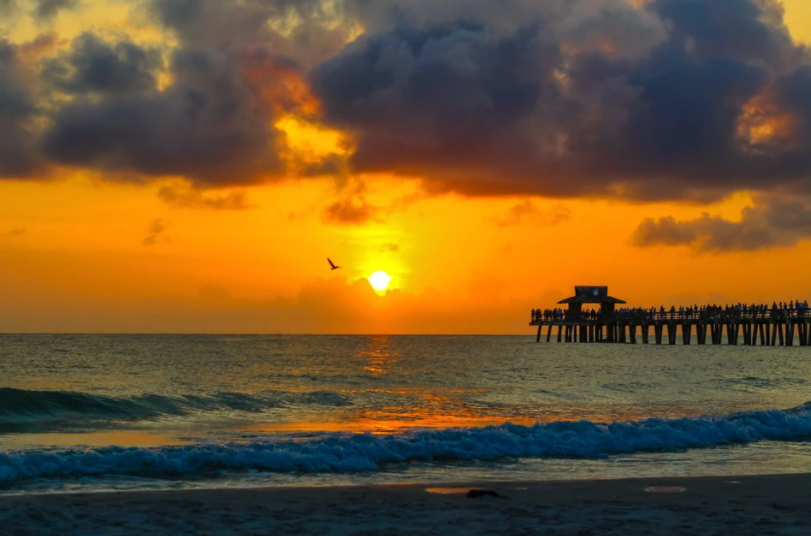 At Gallant Real Estate, we have a mantra: learn one new thing. As committed life long learners, we understand that being open to opportunities to learn helps us continue to grow and it makes life more interesting. Our broker, Deb Gallant, will often ask us "what did you learn today?" She sincerely wants to know and it is fun sharing whatever that morsel of knowledge may be that day.
I'd like to share one thing that I recently learned from my colleague, Dave Willeford, which I think is fun and interesting and very relevant to those who live or visit Naples. Everyone knows that sunsets here are a simple, yet special time to stop and calmly reflect on the natural beauty of SW Florida.
Sometimes you may be at the beach in the early evening and wonder how much longer it will be until the sun sets. Lo and behold, there is a simple way to estimate that time right at your disposal. Simply extend out your arm towards the sun and hold your fingers in the space between the bottom of the sun and the edge of the water on the horizon. Depending on the number of fingers in the that space, you can estimate the time until sunset. Each finger is approximately 15 minutes, so if you can fit 3 fingers, it means 45 minutes, and 2 fingers is 30 minutes, and so on.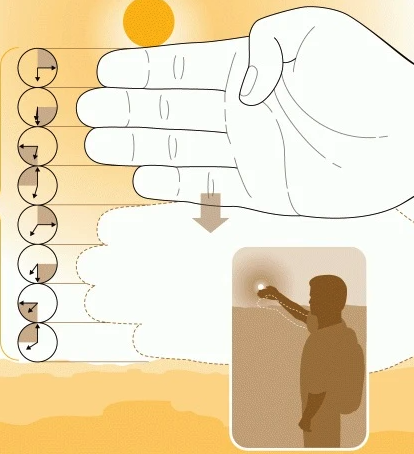 Of course, this trick works everywhere in the world and you could always look up the sunset time on your smart phone. But isn't this much more fun? Especially here in Naples? I hope the next time you are enjoying a sunset you give it a try for yourself and that it makes you smile as you remember when you read this and learned one new thing.